Meet the Microsoft Surface Family
Microsoft Surface is a range of premium PCs designed and manufactured by Microsoft to deliver the best computing experience with Windows 10. With a range of light and powerful devices that bring your ideas to life, in a variety of form factors that delivers an ideal balance of versatility and performance. Every Surface is designed with these things in mind, so you can create without compromise.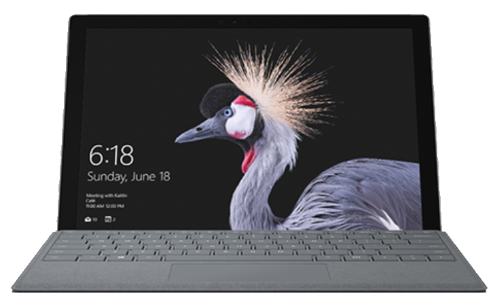 New Microsoft Surface Pro
The new Surface Pro is gorgeous. The design, the clean lines and curved edges are beautiful to see and touch. Surface Pro continues the iconic look and feel of previous Surface Pros, but has been completely redesigned from the inside out. Microsoft have optimised every millimetre, with more than 800 new custom parts, and have used 99% of the space inside the device – to give people exactly what they need to work and create whenever, wherever.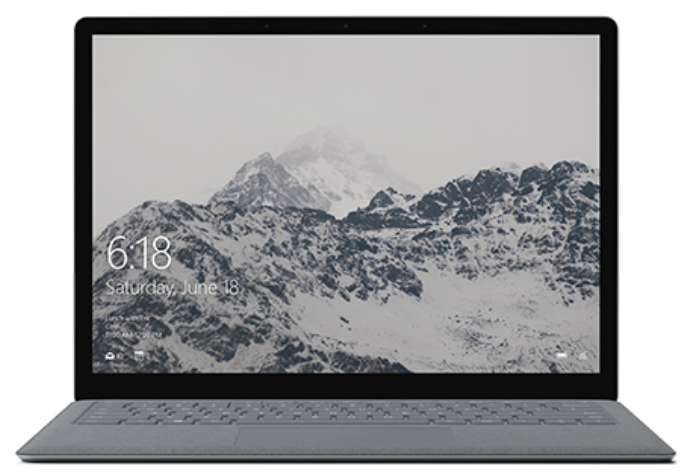 New Microsoft Surface Laptop 2
Surface Laptop goes beyond the traditional laptop. Enjoy a natural typing experience enhanced by a luxurious Alcantara® fabric-covered keyboard. Thin, light and powerful, the Surface Laptop features a 8th-generation Intel® Core™ processor and a stunning touchscreen – all in a clean, elegant design that fits easily into your bag.
New Microsoft Surface Book 2
Incredibly powerful and meticulously crafted, the new Surface Book 2 is a revolution in laptop design. Now with a choice of both 13.5" and 15" PixelSense Displays that complete directly with MacBook Pro as well as being optimised for pen and touch. With the full power of a high-performance laptop and the versatility of a tablet, the new Surface Book 2 gives customers everything they need to work with professional-grade software, wherever they want.
Microsoft Surface Studio 2
Surface Studio is a whole new class of device, one designed for the creative process. The 28" PixelSense™ display floats like a sheet of suspended pixels giving you a huge canvas for all kinds of work. Use it upright or draw on it like a drafting table, breathing life into your ideas with a process that has been limited to whiteboards and sketchbooks, until now.